genus: NEOCLITA Perissinotto, 2017
species: pringlei Perissinotto, 2017
origin: South Africa, Eastern Cape
wild imago size: 14-17 mm
remark: A recently described monospecific genus. Like Ichnestoma the genus has a very short period of adult activity after heavy rainfall in the late spring or early summer. Unlike Ichnestoma, females of Neoclita have fully developed wings nonetheless they are most probably unable to fly.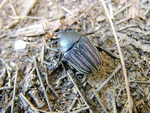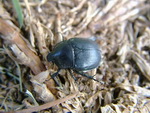 1st page
2nd page