species: rubra (Gory and Percheron, 1833)
wild habitat: Flower visitor, observed on a large variety of plants, both flowers and trees (Oncosiphon spp., Protea spp., Terminalia spp., Acacia spp.), well-known pest on roses
origin: South Africa, Eastern Cape, I/2015
wild imago size: 10-14 mm
breeding difficulty: Not difficult to raise larvae and through the pupal phase. Oviposition of captive bred generation is not often achieved.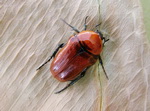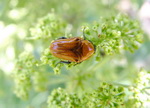 Leucocelis rubra > captive bred adult >> imago in wild habitat

species: similis Kraatz 1896
wild habitat: all primary habitats of eastern Africa
origin: Tanzania, Rubeho Mt., I/2011 leg. Malec Petr
wild imago size: 12-13 mm
breeding difficulty: I´ve never bred this species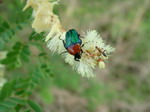 species: triliturata Quedenfeld 1884
wild habitat: Acacia woodland and savannah
origin: Zambia, near Solwezi, 2/2005 leg. Malec Petr, det. Sebastien Rojkoff
wild imago size: 11-12 mm
breeding difficulty: medium, species with low oviposition in captive breeding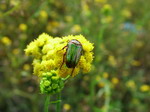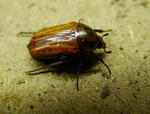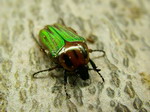 Leucocelis triliturata (first photo in wild habitat)

1st page 2nd page 3rd page 4th page 5th page 6th page 7th page